College sex parties are undoubtedly the dopest, wildest, and drunkest parties around. Ever since Playboy began releasing their best college party schools list every year, it's become a full-blown competition in the nation to seize the spot as the best. Now, there are hundreds of different outlets that do their own lists, so it's tough to distinguish the absolute best with so many different opinions. We've done some research, and have narrowed down our list to the top five party schools of 2015.
1. Ohio University.
Ohio University had to get the number one spot because they were ranked number one by Playboy's 2015 list, which says a lot. From Court Street to Bong Hill, this school has a lot going on for them to earn the top party school in the nation spot. Court Street is every college student's dream, as it's lined up with 23 different bars with nightly specials, like 50 cent drafts on Tuesdays. Oh, and have you heard of their tradition, Green Beer Day? On the second Wednesday of every March, students celebrate with $2.50 pitchers of green beer regardless if they have class, work, or other priorities. With other noteworthy traditions, students of OU don't let the party stop, ever, and for that, they're number one.
2. University of Iowa.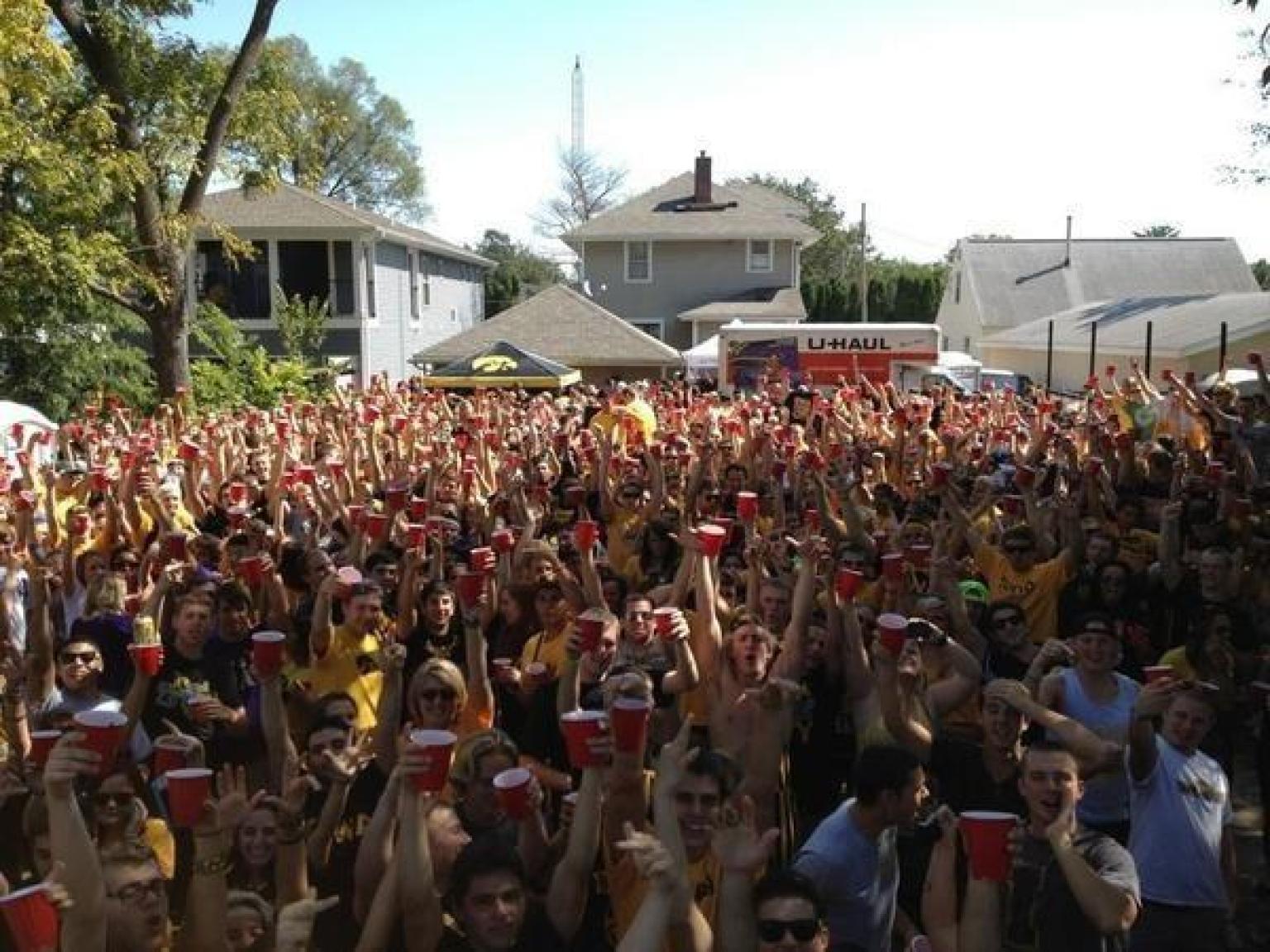 When you first think of Iowa, the first thing that might pop into your head is corn, a lot of grass, and a lot of hicks. While these assumptions might be true, you'd be surprised to know that the students at the University of Iowa rage. It's true, Hawkeyes party the hardest. Ever since the Princeton Review named University of Iowa the top party school in the nation in 2013, they've gained a ton of attention. They even got the number two spot from Playboy. They are number two on our list because they got number one, two, or three on nearly every list we could get our hands on. If we're getting technical here, they even have the stats to back their party school notoriety up. In 2013, there was almost 2,000 arrests just around the campus involving public intoxication. And, about 58% of the entire campus population admitted they consume more than five drinks at once. Cheers, students of UI, keep doing what you're doing.
3. Tulane University.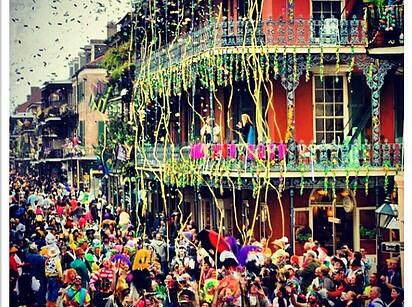 If you think Las Vegas is the party destination in America, you've never visited New Orleans. New Orleans is filled with life, passion, music, booze, and just a damn good time. Needless to say, going to college in the "most unique" city in America is bound to be a good time. Not to mention, Mardi Gras is one of the booziest, biggest celebrations of the year, and since New Orleans is the home of the famous holiday, Tulane University students party for it harder than anyone else in the nation. Students at Tulane call their city the "party capital of the world" and "the best social scene in the country." It's not just the students who proclaim Tulane's party status, multiple outlets including Playboy have recognized Tulane University as one of the top party schools in the nation.
4. University of Texas – Austin.
Everything is bigger in Texas, right? I guess that includes parties too, as far as the University of Texas is concerned. No one should be surprised by this member of our list; Texas is known for it's beer, booze, and crazy personalities. UT scored an A+ on Niche.com's category of "Party Life," a grade that is pretty dang rare. Playboy also recognized the school in their 2015 list of top party schools in the nation. And we all know Texas loves their sports, so the parties are bound to get extra wild on game days.
5. University of Illinois.
Closing out our list is the University of Illinois. The University of Illinois was unanimously agreed upon as one of the nation's top party schools by several outlets. In fact, they earned number one this year from Princeton Review and Niche.com. Students at UI say "bars are crowded every night of the week," and that everyone "goes out Monday- Sunday." Apparently, students at Illinois don't need sleep, sobriety, or school. One of the biggest drinking occasions at UI is none other than St. Patrick's Day, causing extra police forces to come in every year.
Next Blog Post: 18 Texting do's and don'ts